Superimpose Signatures
On Your PDF Invoices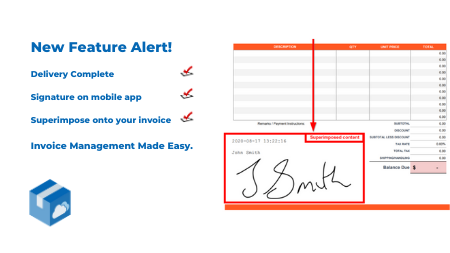 You will love this feature because it incorporates customers' original
invoice documentation, and signatures into the process. If you're a
business who uses a 3PL that's running CartonCloud, either contact
them, or contact us directly and we'll organise on your behalf.
CartonCloud is Invite-Only
CartonCloud is an
Invite-Only Service
. Please read the following carefully to find out how you can get an invitation:
If you need access to an existing CartonCloud account, ie: your freight provider uses CartonCloud and you want to check the status of your delivery / stock, then please
ask your freight provider to send you an Invitation
.
If you want CartonCloud for your business, please
contact us
.